Popular Nollywood actress, Destiny Etiko has through a video she shared on her official Instagram page, pleaded with her fans to stop sending her frames.
The super talented actress made this known while thanking a fan who came all the way from Owerri to pay her a courtesy visit and as well present a set of gifts to her.
The actress was captured with an indifferent facial expression as the emotional fan explained herself.
She mentioned her name and where she can from and for how long she has been looking for a way to meet with the actress and present her gifts to her. She said she had gone through different people to connect her to the actress but all to no avail.
Listening to her explanations, the actress welcomed her and accepted her gifts, but asked her to open them.
On unveiling the present, one set was a box with different gifts inside it, including chocolate bars, customised cup, table frame, and so on.
Here are some pictures from the video: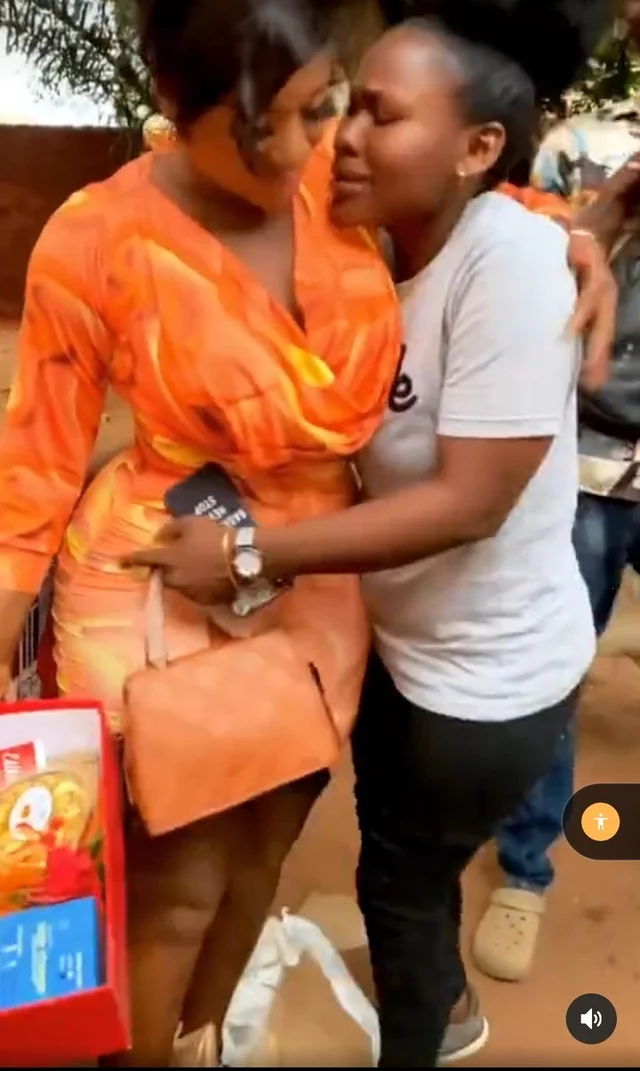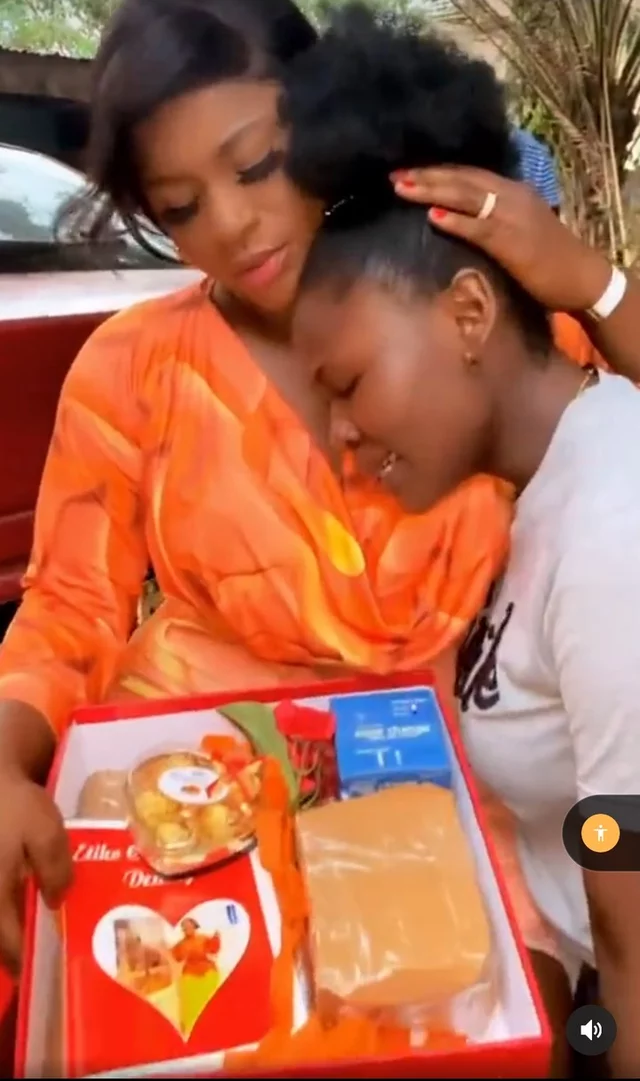 The actress could not contain her gratitude and the creativity she employed in getting such gift collection. She said she looked interested at first because she thought it is a frame. It was at this juncture that she raised her voice and announced that people should stop gifting her frames, that she is tire of it already.
Meanwhile, the second set of the present the lady brought was a big-sized picture frame of the actress.