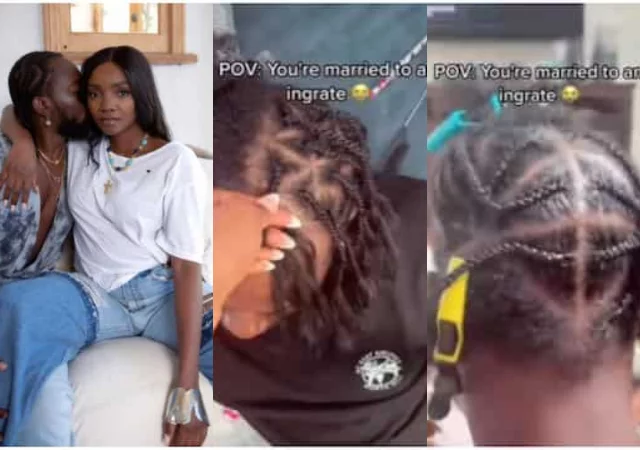 Celebrity power couple, Adekunle Gold and
Simiare not to be found wanting when it comes to celebrities who flaunt their love on social media.
A recent
videoof the music stars
 making the rounds online captured the moment
Simigot busy with her husband's
hair.
The songstress turned to his personal hairdresser as she took her time to plait the
hairwhile taking her fans through the process,
However, Adekunle Gold, on the other hand, appeared impatient with his wife as he had somewhere else to go.
When she finally finished plaiting the
hairand asked for feedback, the husband hilariously faulted how long it took her to complete the task at hand.
Simi, in turn, mentioned how she would have dealt with him if they didn't already have a child together.
flakyjen said: "Love is sweet when u are with the right person."