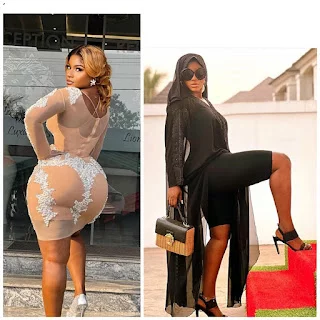 Popular Nollywood actress, Destiny Etiko, has used her new post on Instagram to share the reply she gave to her ex-boyfriend, who said he wants to have her back. She took to her Instagram page to share the post where the man also disclosed that he regrets breaking up with her.
In the response that was given to him by the actress, she asked him if he really wanted her to come back into his life and told him it would cost him six million naira to have her back. The actress has kept her relationship status a secret from social media, and nobody really knows whether she is currently in a relationship or not.
In the statement made by the two of them during their conversations, the man said, "Babe, I swear, I regret breaking up with you," while the actress replied to him by saying, "You wanna come back?" He replied by saying yes, and the actress replied to him again by telling him to pay six million naira.
Her response shows that she is making fun of their conversation and has shown no interest in the way she replied to his message. The actress has established herself as one of the most sought-after Nollywood actresses, thanks to her talent and the roles she plays in movies, which have helped her achieve more fame in recent times.